excellence in packaging of beverages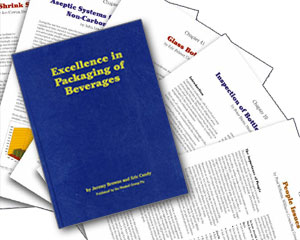 The first practical and comprehensive manual for beverage packaging. From preparation to the supply chain, each of its 71 chapters focuses upon a different aspect of the industry and was written by an expert in that particular field.

Excellence in Packaging of Beverages is an essential source of information for; Project Engineers, Technicians, Consultants, Production Managers, Students, Libraries, Universities, Trade Associations, Buyers and Specifiers.
To purchase Excellence in Packaging of Beverages please click here
For a full list of chapters please click here